Our philosophy
Our philosophy is to produce a high quality top product.

"Quality you can taste"
Pure durum wheat semolina from the best growing areas, fresh eggs according to quality class A and the great Birkenfeld drinking water from a Black Forest spring, together with the gentle production process, result in cook-proof noodles that simply stay firm to the bite.
State-of-the-art hygienic production methods and our qualified employees' constant committed support for our products during the entire production process guarantee an unsurpassed top product.
Brand quality made in Baden-Württemberg
With this trademark we stand for:
Food from companies in Baden-Württemberg

Products typical of the region

Preservation and promotion of jobs and training places in Baden-Württemberg

Quality products, some of whose raw materials come from outside Baden Württemberg

Food produced to high standards

Maintaining the diversity of food production in small and medium-sized enterprises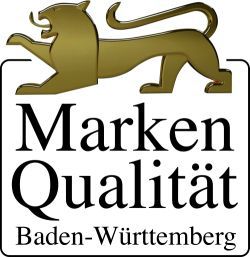 You can learn more about this topic under Sustainability.