SUSTAINABILITY
Made in Baden-Württemberg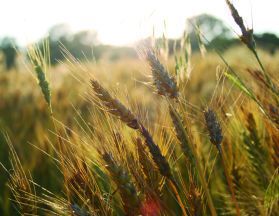 Durum wheat semolina SSSE
from the best growing regions.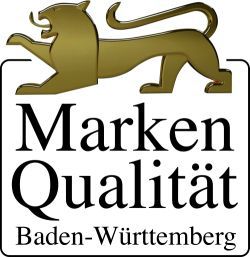 Brands Quality Baden-Württemberg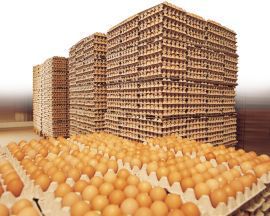 Fresh eggs
according to quality class A from German barn farming.


Our fundamental goal is to purchase as much as possible, as regionally as possible, and to maintain a cooperative, trusting and long-term collaboration with our suppliers.
Durum wheat semolina - from the best growing regions.

Durum wheat semolina is ground from durum wheat, whereas flour is ground from common wheat.
Durum wheat and common wheat are two different cereals. Unlike common wheat, which is sown and harvested twice a year, durum wheat is sown only once a year and is harvested in the summer months.
Durum wheat is much more demanding and sensitive than common wheat. A good durum wheat needs a lot of sun during the ripening phase and tolerates absolutely no rain before and during the harvesting phase. Rain at the wrong moment reduces the quality of the durum wheat to such an extent that it can only be used as animal feed.
Everyone knows how changeable the weather can be in Germany. Germany is therefore not a classic durum wheat growing country. Depending on the weather and harvest year, there may be good to very good qualities, but there are also years in which, due to weather conditions, there is virtually no usable durum wheat from Germany.
Cultivation areas in Germany are the Kraichtal, the Palatinate, Saxony and Saxony-Anhalt. Classical or traditional growing countries and, in our opinion, the best ones for high quality durum wheat are France, Italy and Canada.
For this reason, the durum wheat used for Jeremias noodles almost always comes from Germany, France, Italy and Canada.
In our endeavour always to produce excellent pasta of constant quality across the harvest years, we use sophisticated tests and inspections each year to determine the proportions from the individual countries of origin. Our aim is to keep the proportion of durum wheat from Germany as high as possible. However, as explained, this is not always possible from a qualitative point of view.
Fresh eggs of quality class A from German barn management

In our noodle dough we process over 70,000 to 100,000 eggs every day. All eggs come from German barn management. We want to know where the eggs for our pasta specialities come from, for traceability and for quality reasons. They come not from the "anonymous" market, but instead from selected contract farmers or poultry keepers.
In Baden-Württemberg are smaller chicken farms more frequent, most of which have committed themselves to supplying the food retail trade. In addition, Baden-Württemberg is only self-sufficient at around 30 %, i.e. around 70 % of demand cannot be met from within Baden-Württemberg at all.
Therefore, we are currently working especially with farms from Bavaria, Rhineland-Palatinate and Brandenburg.
We attach great importance to careful, nutrient-preserving production and therefore combine the know-how from years of tradition with the use of modern technology. The pasta is dried at moderate temperatures, which allows the typical pasta taste to develop fully. The great care taken by our loyal, experienced employees in the production process guarantees the consistently high quality of our pasta specialities.

Green electricity - We show responsibility

We are committed to environmental and climate protection, and the preservation of natural resources. For our electrical energy requirements, we therefore obtain green electricity from 100 % hydropower from power stations in Europe.
Here you can download our green electricity certificate.