Swabian spaetzle
The production of Schwäbische Spätzle is protected by the PGI seal.

Love of homeland, passion & quality combined!
Swabian spaetzle pGI
Protected geographical indication (PGI)
Baden-Württemberg is the home of Spätzle and the national dish of the Swabians.
Schwäbische Spätzle is an egg pasta with homemade character. The shape is uneven and varies between thin and thick, long and short.
Swabian Spätzle are famous, and enjoy a special reputation due to their regional origin. This is based on their long tradition as a speciality of the Swabian region and the craft skills developed there for the production of Spätzle.
The geographical area of Swabia comprises the whole of Baden-Württemberg and the entire administrative district of Swabia in the Free State of Bavaria.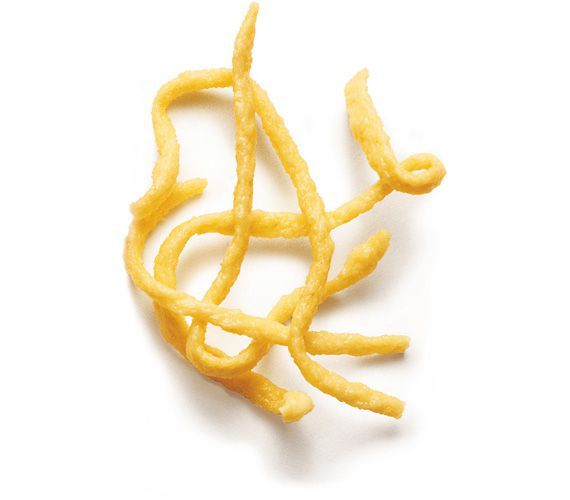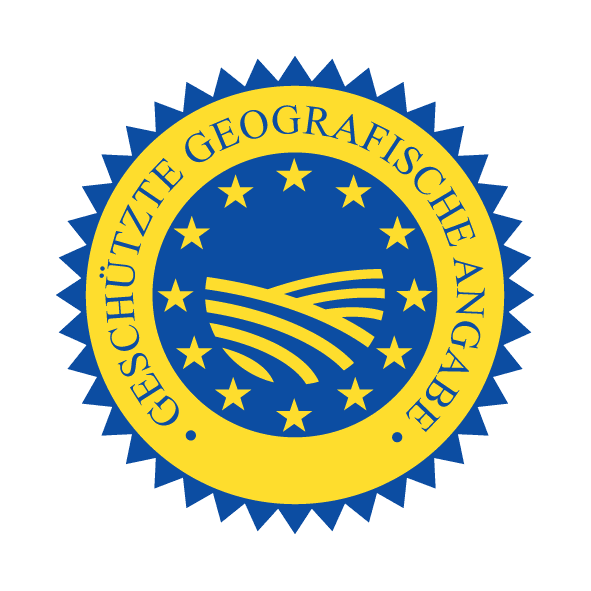 To ensure that what is stated to be original is original, the EU awards seals of origin for regional quality.
Food products with this seal are closely linked to a region through quality or reputation. At least one of the value-added stages - production, processing or manufacturing - must take place in the region.
Swabian Spätzle PGI in the Jeremias range
Gourmet
made from pure
durum wheat semolina

and 6

fresh eggs

/ per kg (29 %)
Quality Qty​ Qty.​ Item No​ EAN-Code
Gourmet fresh egg noodles 10 kg Kt. 3601 4008643 36 801 9
Gourmet fresh egg pasta 2,5 kg Kt. 3801 4008643 38 601 3

Gourmet fresh egg noodles 500 g Btl. 39501 4008643 39 301 1



Family & Großküchen
made from pure durum wheat semolina and 2,5 fresh eggs
/ per kg (12.5 %)
Quality Qty.​ Qty. Item No.​​ EAN-Code

Canteen k. Fresh egg pasta 10 kg 1101 4008643 11 801 0
Family fresh egg noodles 2,5 kg 1801 4008643 18 601 9
Gourmet fresh egg noodles 500 g 16801 4008643 16 301 0
Gourmet fresh egg noodles 250 g 15501 4008643 15 201 4

Pasta production

How is a noodle actually made?
You always wanted to know how a delicious noodle is made? We have summarised the production of our fine pasta specialities for you in a clear overview of the individual production steps. ..
Buy our Spätzle in the Online-Shop

You are welcome to order our fine pasta specialities in our online shop. Your personal noodle package will then be conveniently sent to you by post (only in Germany).