The 4 production steps
The way to the finished noodle
Step 1
The durum wheat semolina is transported from the external silos to the production facilities.

Fresh quality class A eggs from German barn management are processed immediately, which guarantees absolute safety and quality.

The raw materials - durum wheat semolina, fresh eggs and water - are fed via the dosing systems into the dough mixer, following the respective recipe.

Careful mixing of the dough is essential.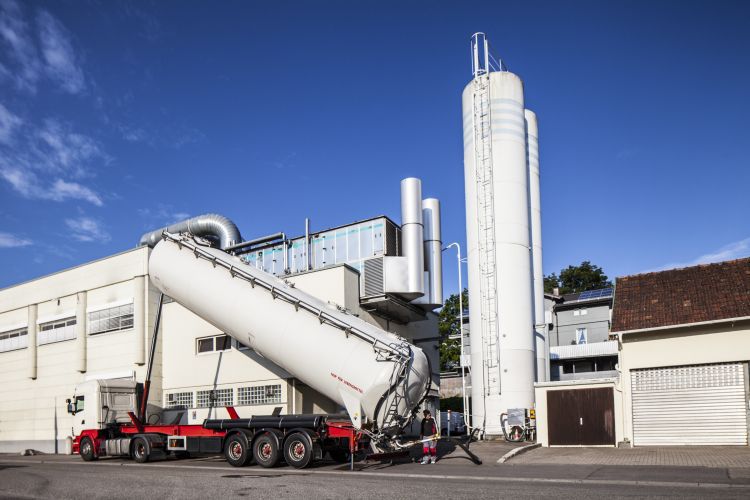 Step 2
The dough is pressed through perforated plates and then drops into a cooking bath. Here, the Spätzle are briefly pre-cooked and thus retain their shape.
The dough for the rolled noodles goes through several rolling processes and is then cut to the desired width.
The dough is extruded through the die in the press at a pressure of approx. 100 bar.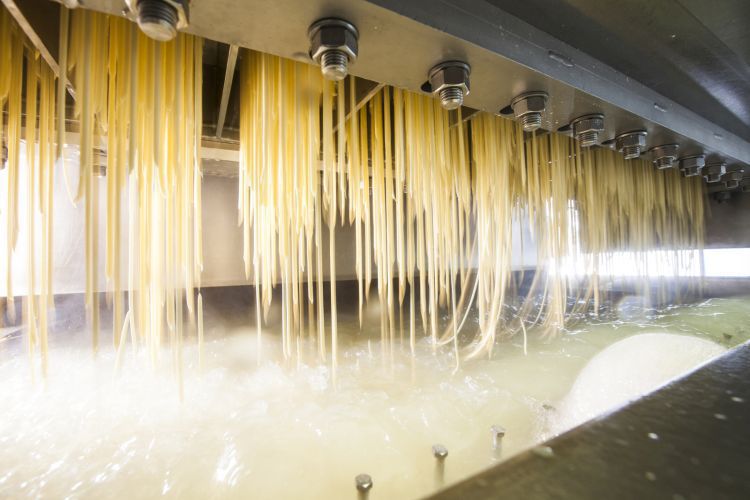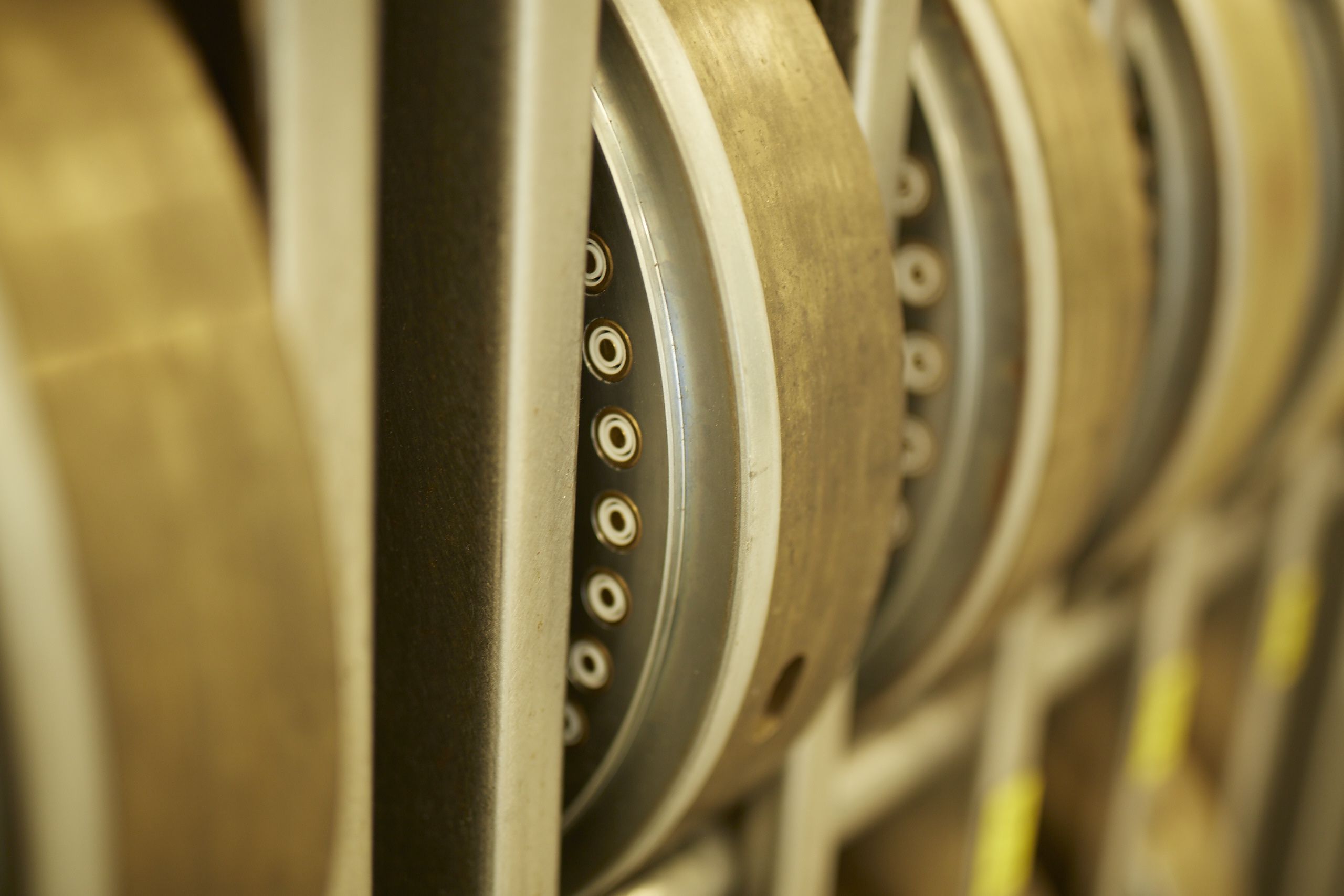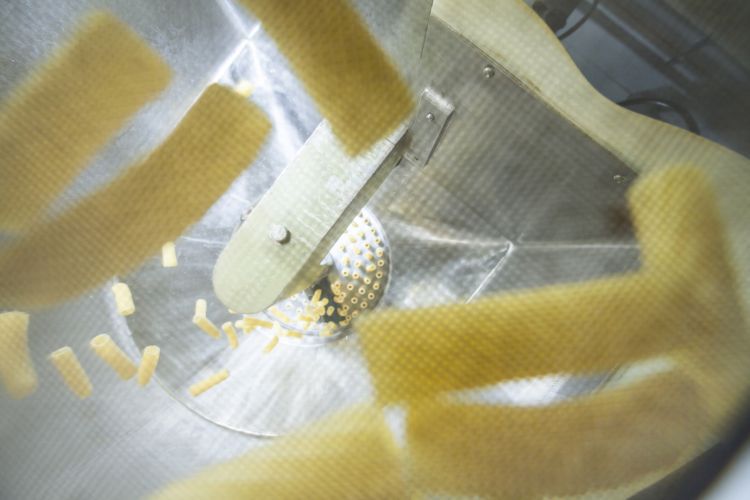 Step 3
The formed noodles pass through three drying steps during which the moisture is evenly extracted from the inside to the outside.

In the long drying lines, the water content is reduced from over 30 % to a maximum of 13 %.

The slow and gentle drying process preserves the nutrients in the pasta.

Despite modern technology, continuous monitoring by our trained specialist staff is essential.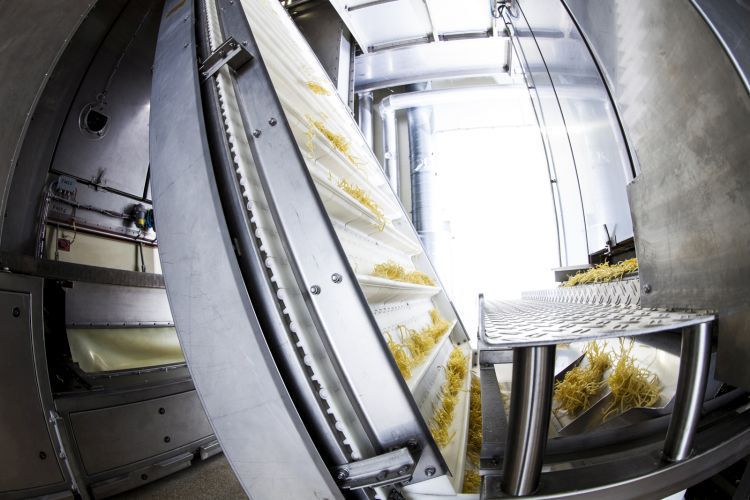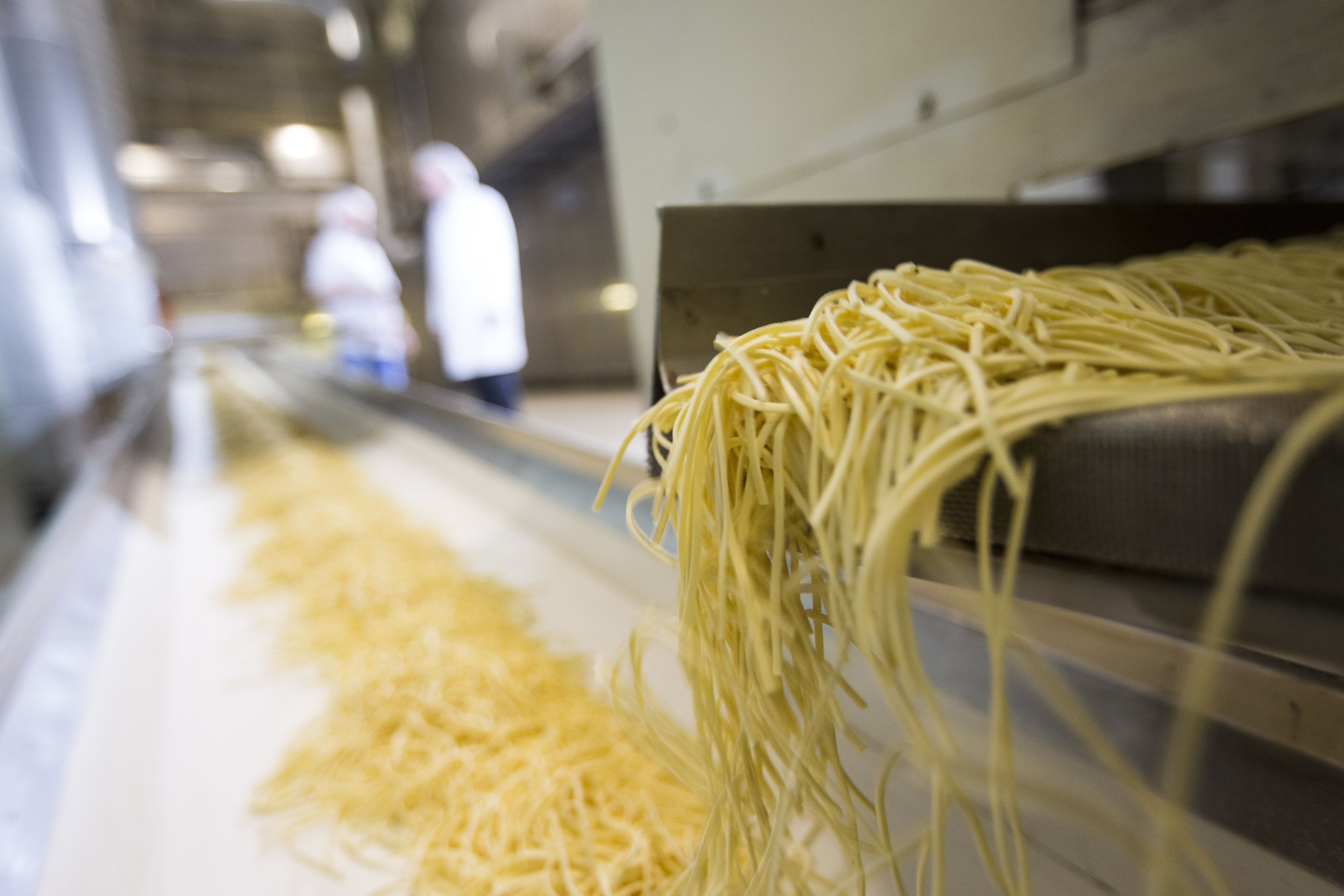 Step 4
From the scales it goes via the fully automatic bag filling machine into the shipping carton.

We offer customer-specific packaging in various sizes, 500 g for the retail trade, 2.5 kg for the catering trade, 10 kg for commercial kitchens and 500 kg BigBags for industrial customers.

Our order processing ensures fast delivery.

Our warehouse with perfect logistics prevents bottlenecks.