Protected geographical indication (PGI)

Schwäbische Spätzle is an egg pasta with homemade character. The shape is uneven and varies between thin and thick, long and short.
Swabian Spätzle are well known and enjoy a special reputation due to their regional origin. This is based on their long tradition as a speciality of the Swabian region and the craft skills developed there for the production of Spätzle.
Hand-scraped Spätzle are considered a special mark of quality.
The geographical area of Swabia comprises the whole of Baden-Württemberg and the entire administrative district of Swabia in the Free State of Bavaria.
Swabian spaetzle PGI in Jeremias range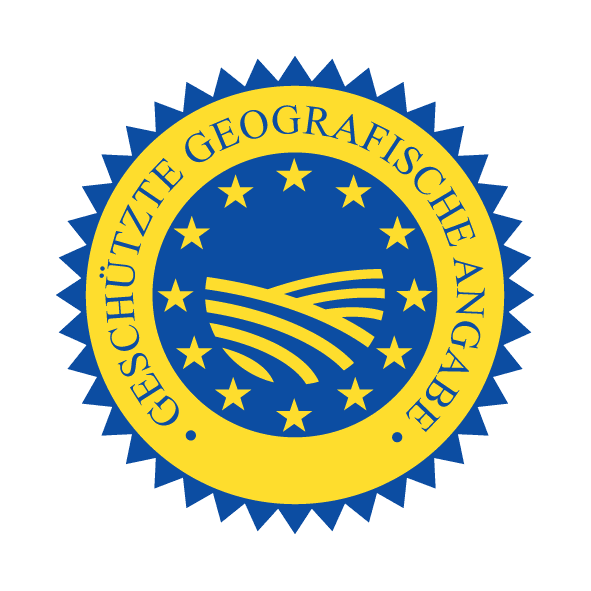 The quality marks
In order to make sure that there is also original in it, where original is written on it, the EU awards seals of origin for regional quality. The culinary ambassadors from Baden-Württemberg are protected specialities.

The PGI label

Food products with this seal are closely linked to a region through quality or reputation. At least one of the value-added stages - production, processing or manufacturing - must take place in the region.
Further specialities from the gourmet state of Baden-Württemberg:
Black Forest Ham PGI
Swabian Maultaschen PGI
Tomatoes from the island of Reichenau PGI
Salates from the island of Reichenau PGI
Cucumbers from the island of Reichenau PGI
Lamb's lettuce from the island of Reichenau PGI
Black Forest trout PGI
Filder cabbage/ Filderspitz cabbage PGI
Schwäbisch-Hällisches Qualitätsschweinefleisch PGI